So I went to NY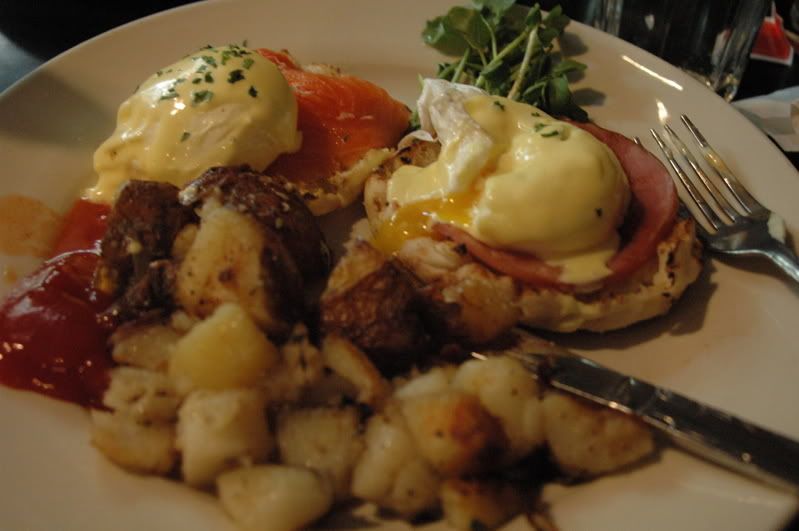 I FINALLY went to New York.
We didn't spend that much money on food, which was good because we were able to spend it on fun things.
We ate street food; too bad I didn't take a photo of it. We had chicken kabobs (to die for!). I wasn't into the hot dog; it was too small (thin) and it didn't have much flavor. We were standing in Time Square with a bunch of strangers eating street food, it was weird at first.
We also ate at a place called Cafe Orlin's at St. Marks place.
I love love brunch/breakfast.
For $11 we got egg benedicts (with ham or salmon, we got both and shared them), potatoes, OJ and a latte. Yum.
Labels: Break Fast Street Food New York